Celebrate use of the platform!
Whalley Range is a large 11-18 High School of 1500 girls located in the heart of inner city Manchester. Every year we like to put on a whole school competition to drum up interest in Frog, reward students who make good use of the platform, and thank staff who are implementing new and innovative ideas. We've previously ran a 'Find the Frogs' competition (an idea we got from the VTLE Team at The Radclyffe School) but most recently a Frog Oscars competition, themed on the ever popular film industry Oscars/Academy Awards.
Andy Taylor, Whalley Range High School
The idea was a simple one, prizes were available for the top users of the platform (found via the fantastic Analytics app in Frog Learn) but additionally staff could nominate students for a special prize and vice-versa.
Promotion
Promotion involved the design of a Frog site to house information about the competition and provide the forms (using the form widget) to allow staff and students to nominate each other. The prizes were for:
Students:


Most visits by a student in KS3
Most visits by a student in KS4
Most visits by a student in KS5
Best use of a forum (nominated by staff)
​
Staff: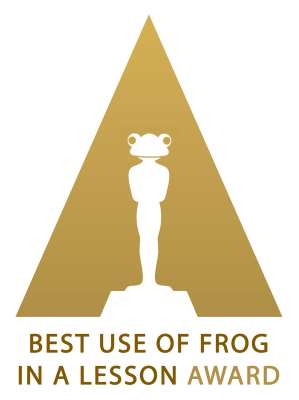 Most visits by staff (Frog Champion)
Most visits by staff (general staff)
Most popular sites
Best use of frog in a lesson (nominated by students)
Digital signage
We're big advocates of digital signage too, which we use to promote school events, awareness and achievements, so we put together some promotional signage screens to raise the competition's profile as well. It was also promoted in assemblies.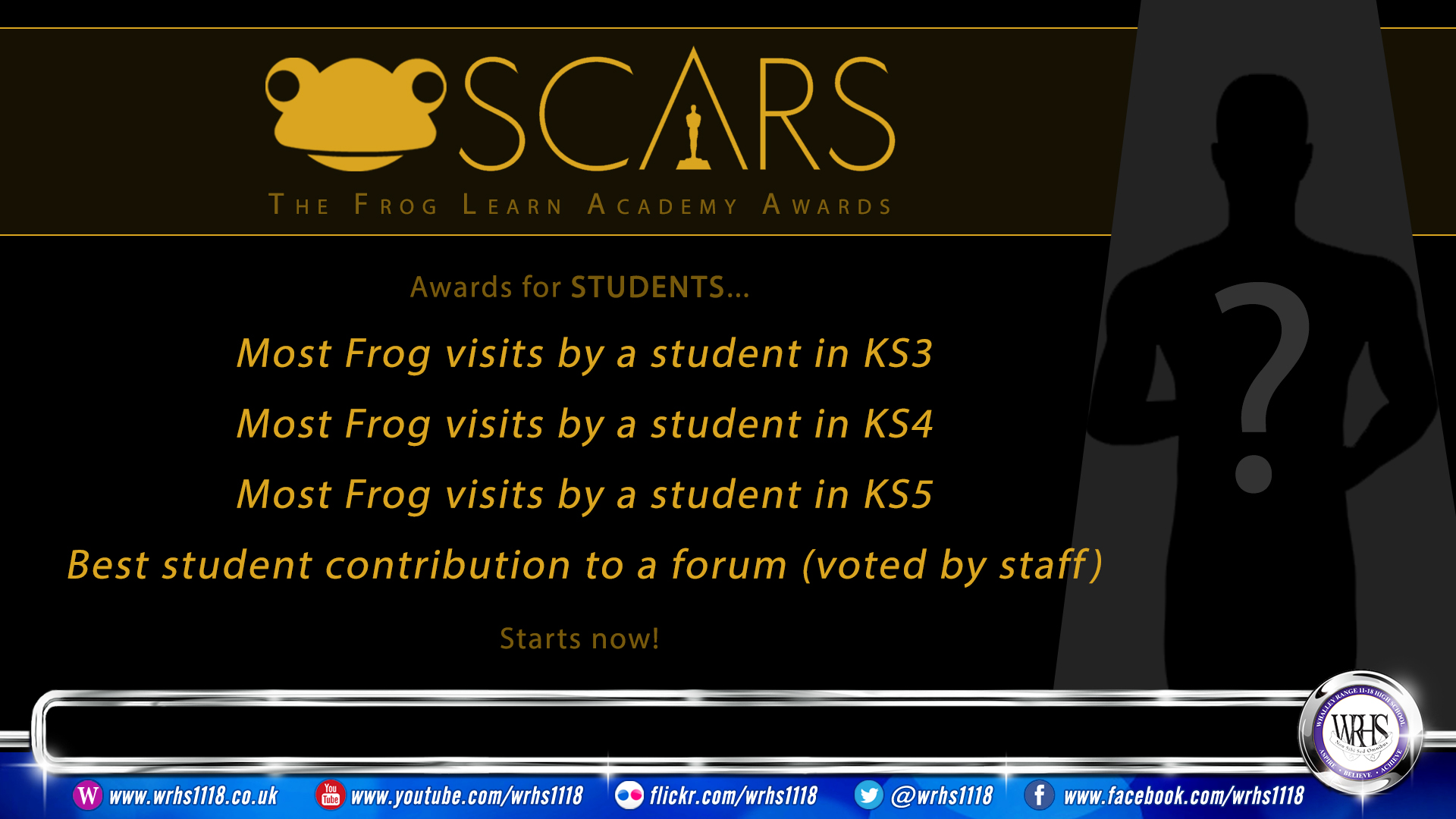 The idea was a huge success and saw our user logins shoot through the roof, and encouraged some friendly competition around the school.

Prizes
The Frog Shop has some great goodies such as pens, pads, and badges, which were perfect to drop in to a few of the colourful Frog bags, along with some chocolates!
The competition was run by Mrs Wragg (Deputy Headteacher) and Mr Taylor (Web Designer) at Whalley Range 11-18 High School, members of the Education and Leadership Trust and proud users of Frog Learn.
You can read more about Whalley Range's Oscar day on their school blog...
Case Studies Latest

Blythe Bridge High School & Sixth Form is a large Secondary school in Staffordshire. For some time, they have been successfully using Frog ePlanners for every student.
St Andrews Catholic School in Leatherhead is a large secondary school and sixth form college. They use FrogLearn as their Learning Management System and website.
Gosforth Academy is a large high school located in Newcastle-upon-Tyne for ages 13 to 18. The school is part of the Gosforth Group Multi-Academy Trust.
Quicklinks

BLOGS

---